Great Selection Of Campervan
Choose the campervan you are comfortable in. Solo, couples or a group. We got you covered!
Hiace | Mid-Size Campervan | Cafe De Paris
Casa Isla - HIACE HIGHROOF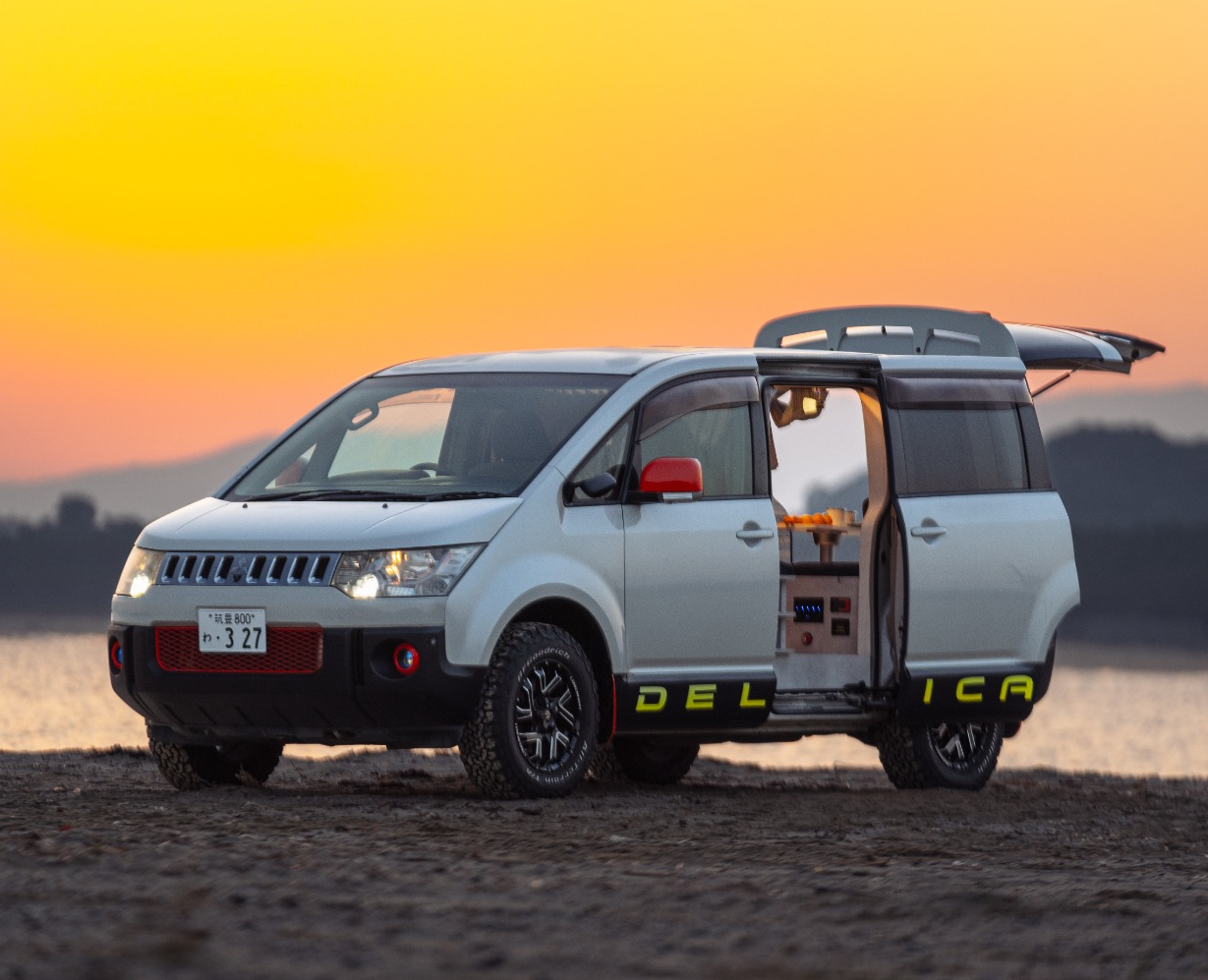 Mid-Size CamperVan - The Snow Monster | Delica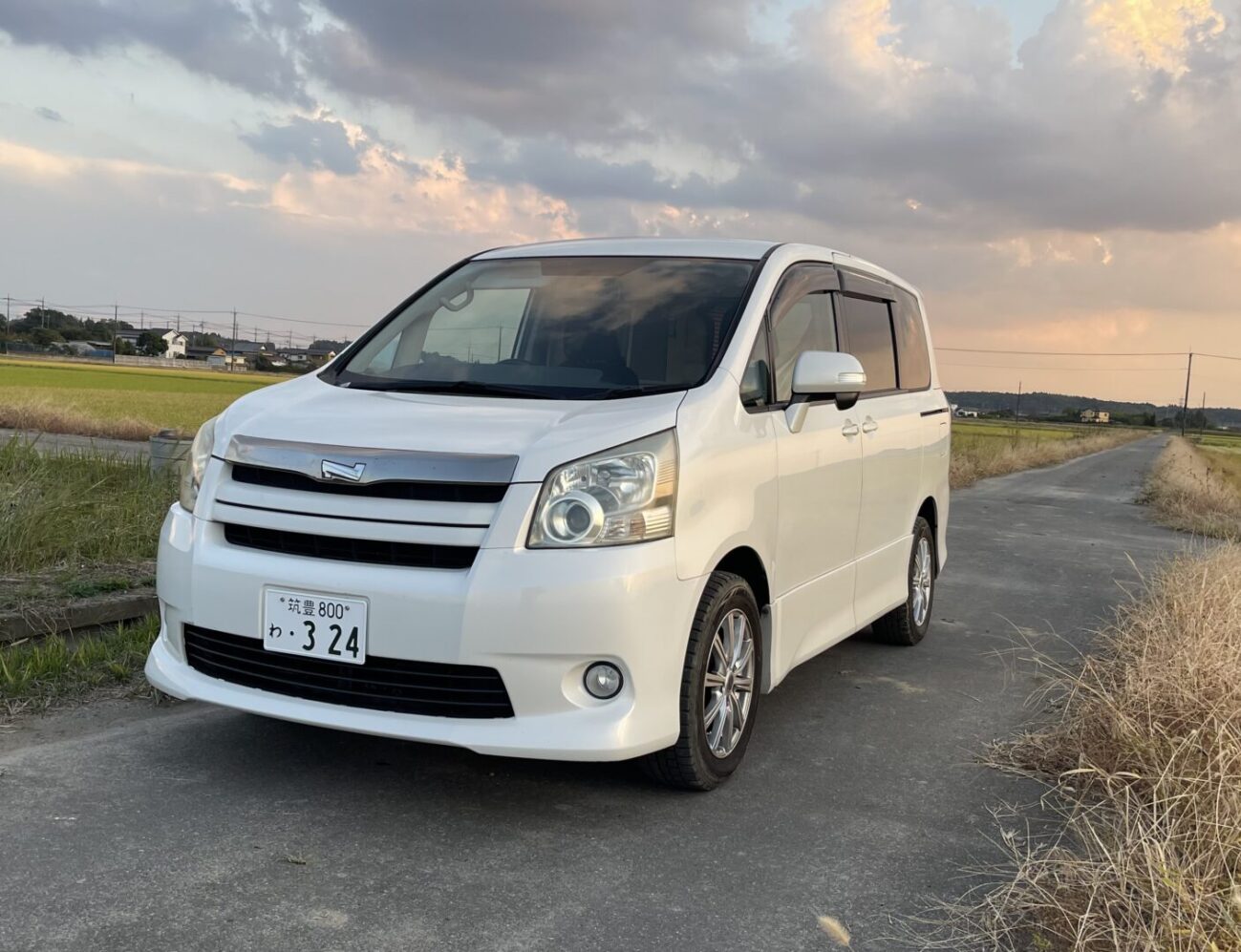 Mid-Size CamperVan - Blue Moon | Noah
Hiace | High-Narrow Campervan | Arashiyama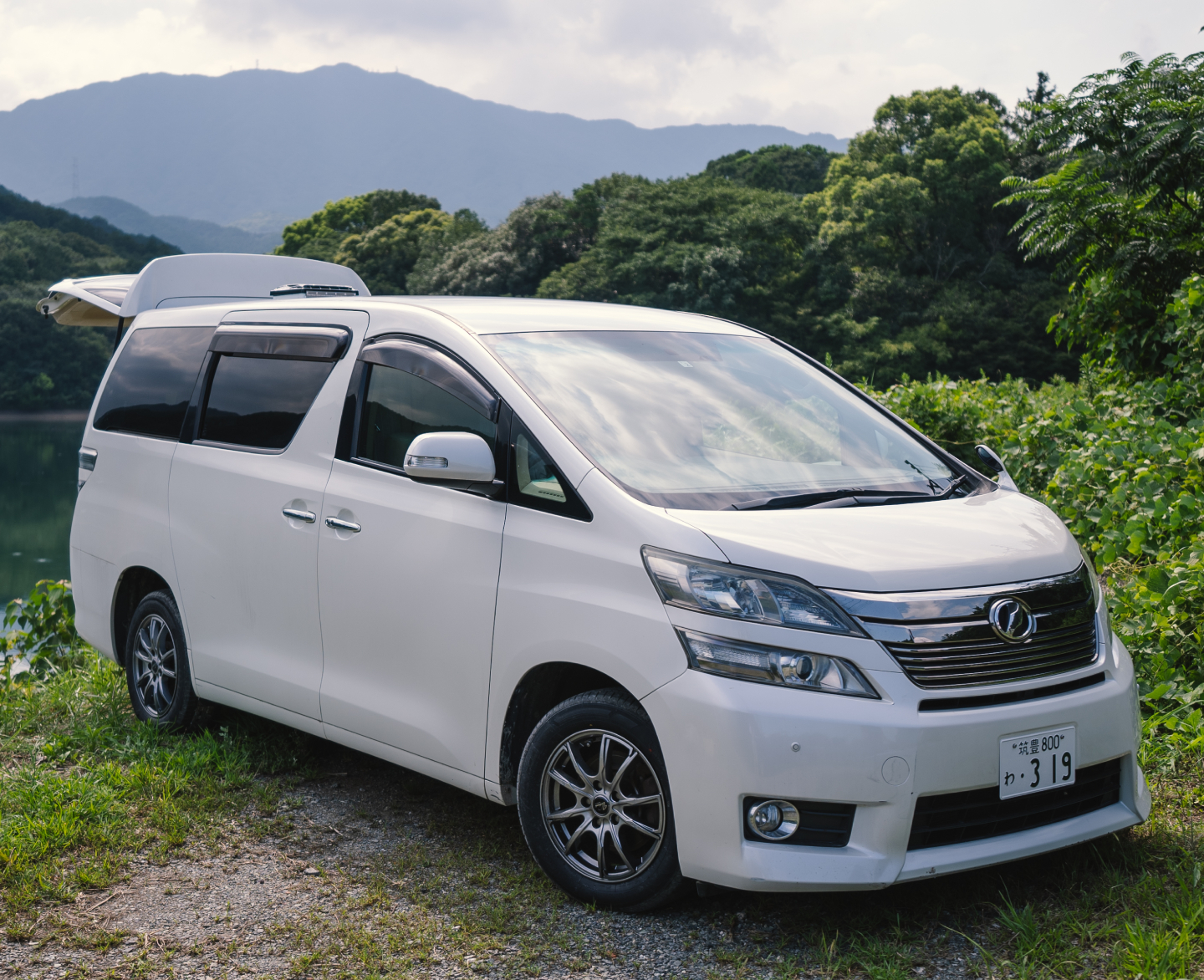 Mid-Size CamperVan - Cafe de Paris | Vellfire
Mid-Size CamperVan - The River Side
Mid-Size CamperVan - The Organic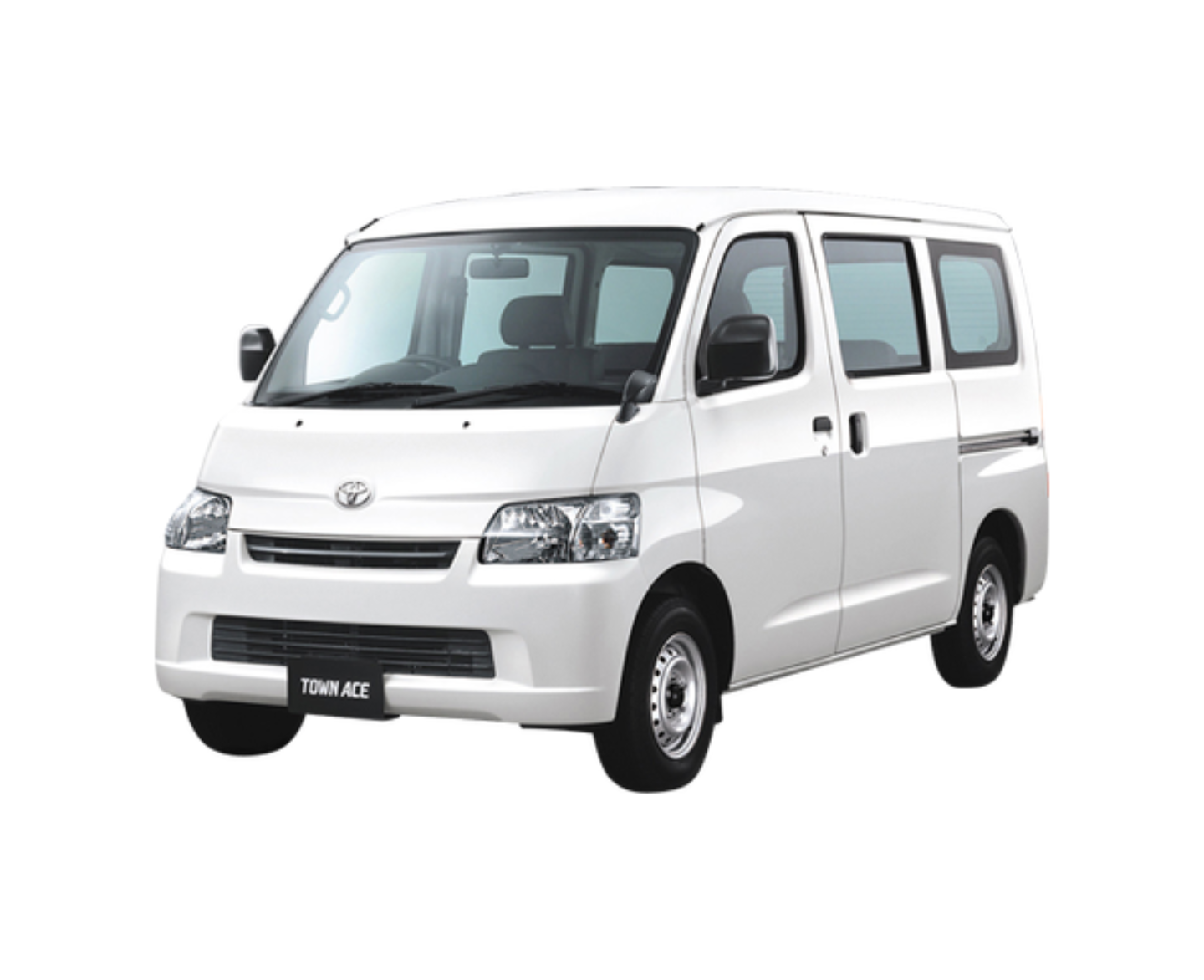 Mid-Size CamperVan - Ocean Breeze
Renting A Campervan Is Easy
Booking, pick-up and explore.
The Best in the Business.
With well-maintained camper vans, best prices and super quick customer service . We have achieved to be the top campervan rental company in Japan!
General Question About Renting a CAMPERVAN.
Renting a car in Japan can be stressful sometimes, specially for the first timers.
but with samurai campers, you don't have to worry.
Each camper van has its own capacity. For ex: Mini-camper only two people can ride. In Rv motor home 6 people can ride. Check each vehicles details for its capacity. Still don't know? message us.
Explore Japan Your Way with Our All Campervans Category
Samurai Campers invites you to embark on a memorable adventure through Japan with our versatile RV motorhomes. With a wide range of campervans at your disposal, we offer the perfect solution for travelers seeking freedom, convenience, and a unique cultural experience.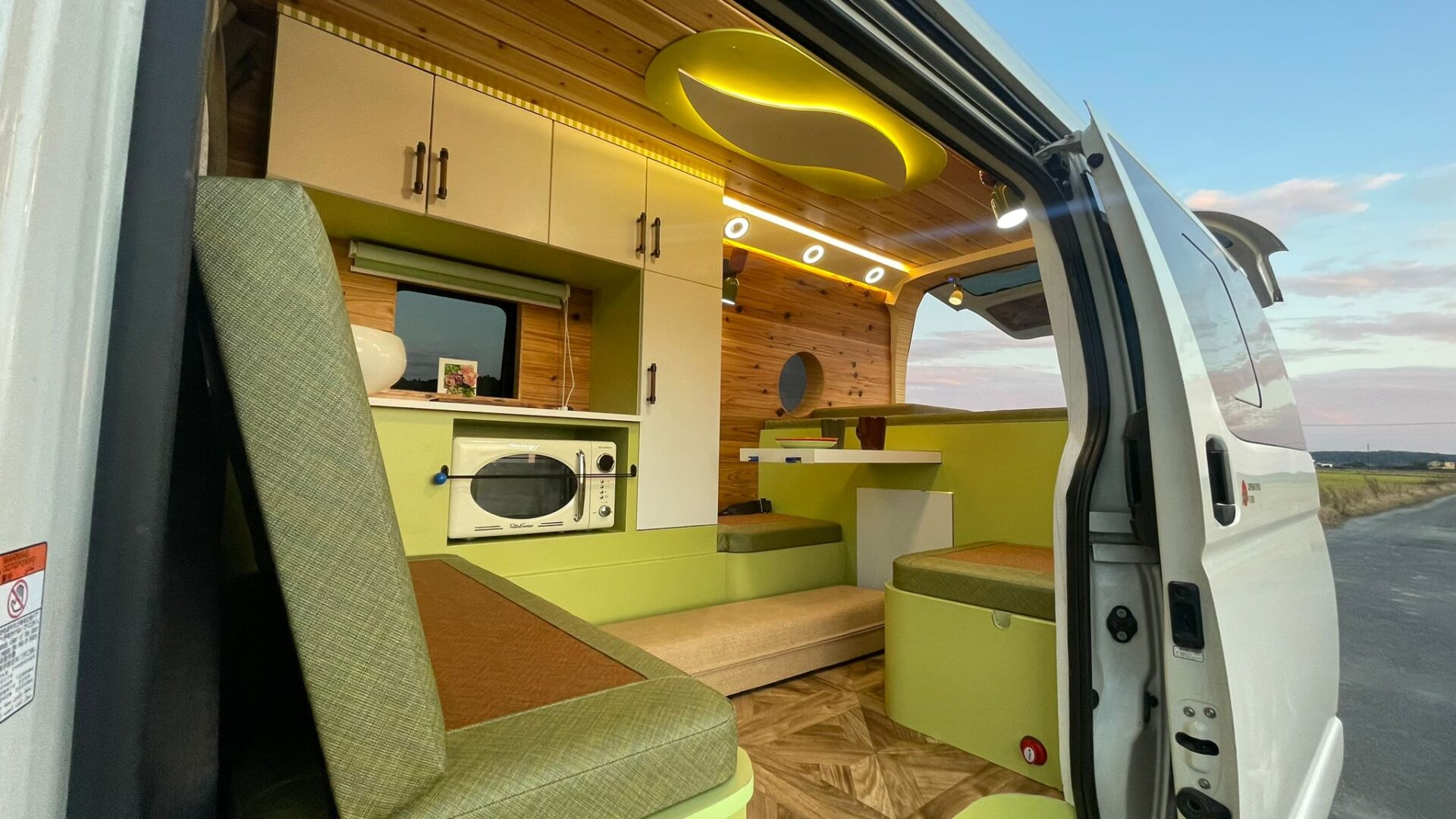 Why Choose Samurai Campers for Your Campervan Adventure?
At Samurai Campers, we understand that each traveler is unique. That's why we provide a wide selection of camper vans for rent, tailored to your travel style and budget. Whether you're a solo adventurer, a couple seeking a romantic getaway, or a family eager for an exciting journey, we have the perfect camper van to meet your needs.
Unmatched Variety
Our motorhome rental in Japan boasts a diverse range of options to cater to every traveler's needs. Whether you're a solo explorer or traveling with a group, we have the perfect campervan for you.
Affordable and Transparent Pricing
At Samurai Campers, we take pride in offering competitive and transparent pricing. No hidden fees, and we'll even match a cheaper offer if you find one.
English Contracts for Hassle-Free Rental
We understand the importance of clear communication, especially when you're in a foreign country. That's why all our contracts are available in English, ensuring a smooth and hassle-free rental experience.
Zero Security Deposit
Worried about tying up your budget with a hefty security deposit? Renting an RV camping in Japan from Samurai Campers, you won't have to. We offer a stress-free rental experience with no security deposit required.
Unlimited Miles/Kilometers for a Boundless Journey
One of the key features of our campervans is the option for unlimited miles/kilometers. Explore Japan at your own pace without worrying about exceeding any mileage limits. The open road is yours to enjoy, and our Japan RV rental offers the flexibility to make the most of your journey.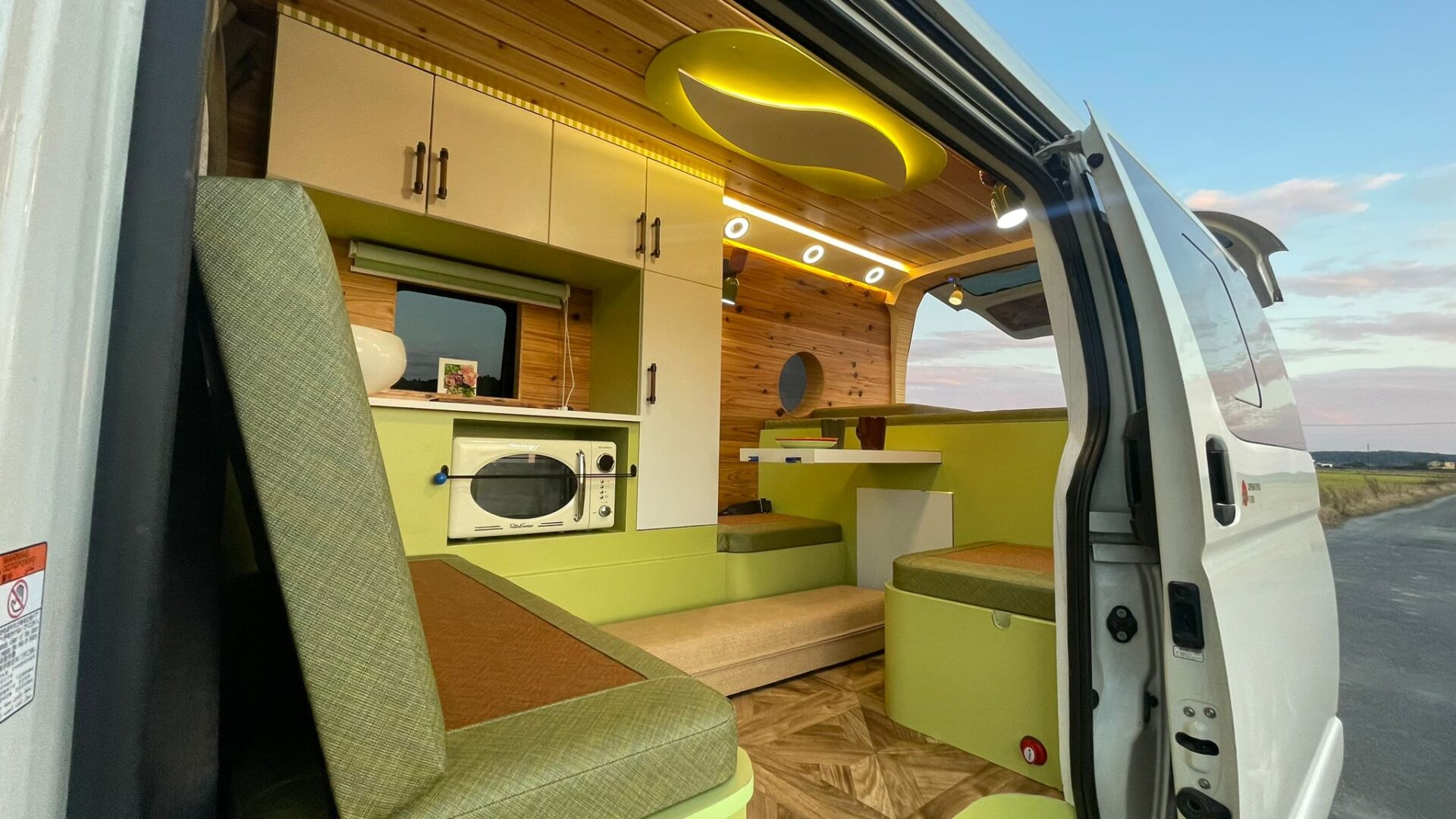 New Campervans (Built After August 2023)
Travel in comfort and style with our brand-new campervans, all built after August 2023. You can trust that your rental will provide the latest features and amenities, ensuring a memorable and enjoyable experience.
English-speaking staff for Peace of Mind
Communication is crucial when you're in a foreign land. That's why our friendly and knowledgeable English-speaking staff are ready to assist you throughout your journey. Whether you have questions or need assistance during your trip, we're just a phone call away, ensuring you're never alone in your adventure.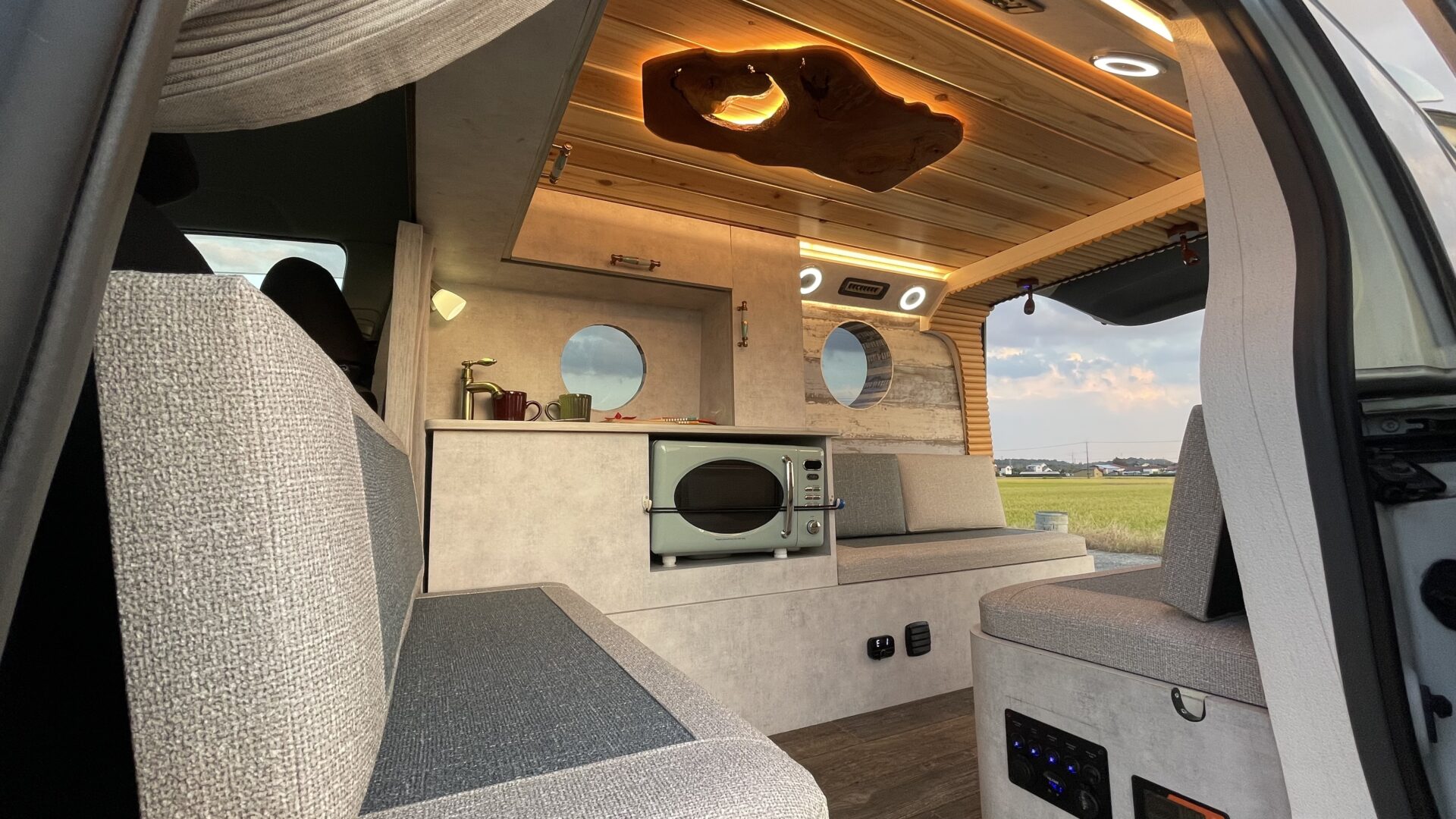 Convenient Showroom Near the Airport
To make your campervan rental even more convenient, we have a showroom located near the airport. This means you can pick up your campervan with ease, saving you time and ensuring you're on your way to your Japanese adventure in no time.
With our "All Campervans" category, you have the freedom to customize your adventure. You can choose the perfect campervan that fits your travel style, from cozy campervans for couples to spacious options for larger groups or families. Add the comforts you desire, such as kitchen amenities, bedding, and more, to create your ideal home on wheels.
Experience Japan on Your Terms
Japan is a country known for its diverse landscapes, vibrant cities, and rich cultural heritage. With a campervan from Samurai Campers, you have the freedom to explore it all. Visit the iconic sights, indulge in local cuisine, and immerse yourself in the beauty of Japan while enjoying the comfort of your mobile home.
Book Your Campervan Adventure Today
Don't miss out on the opportunity to experience Japan like never before. Whether you're a seasoned traveler or embarking on your first adventure, our campervans are everything you need to create unforgettable memories. With unbeatable variety, competitive pricing, and dedicated English-speaking staff, Samurai Campers is your trusted partner for your Japanese journey. Whether you're looking for a high-roof or a micro camper in Japan, book your campervan today and get ready for the adventure of a lifetime!