Great Selection Of Mid-Size Campervans
Choose the campervan you are comfortable in. Solo, couples or a group. We got you covered!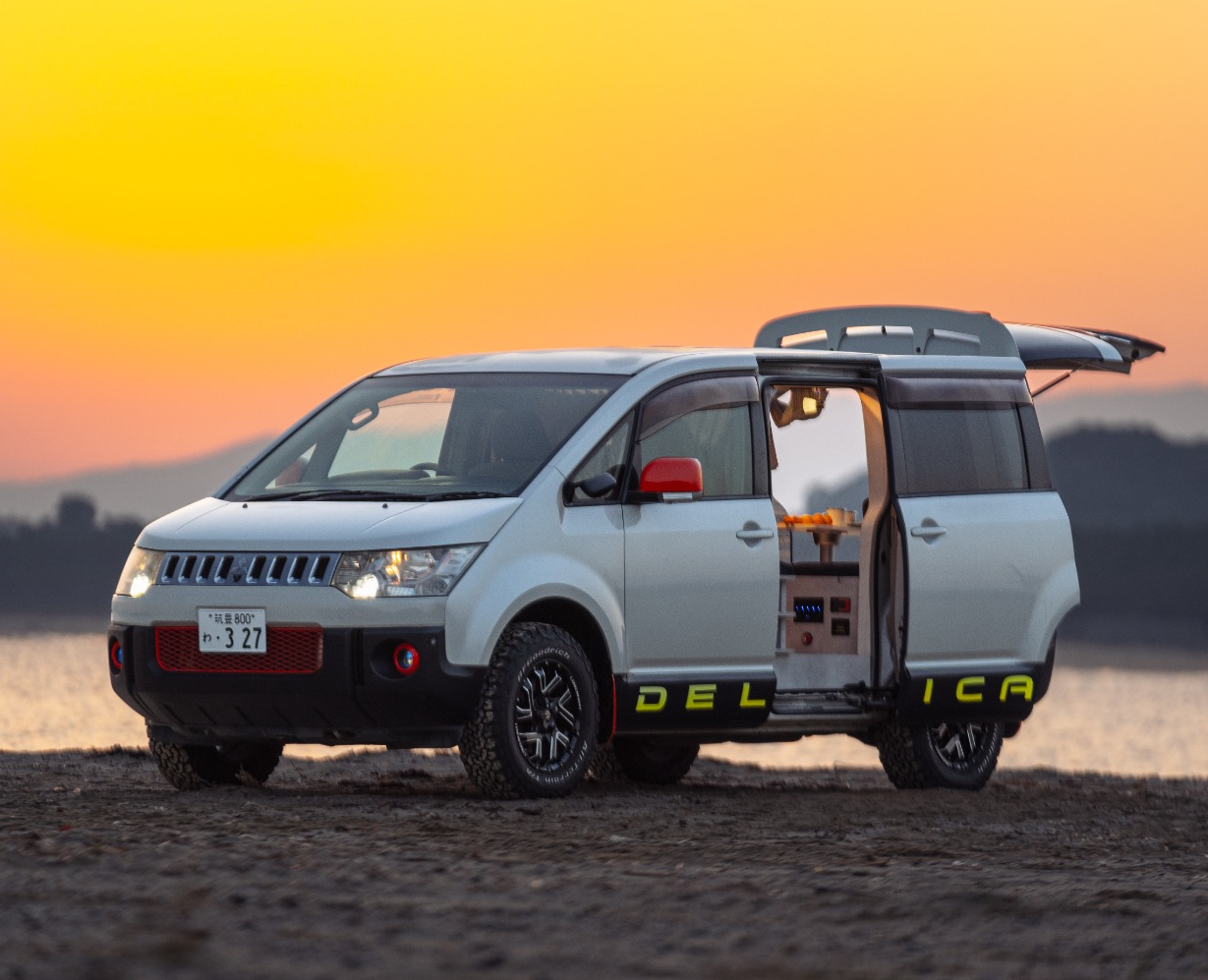 Mid-Size CamperVan - The Snow Monster | Delica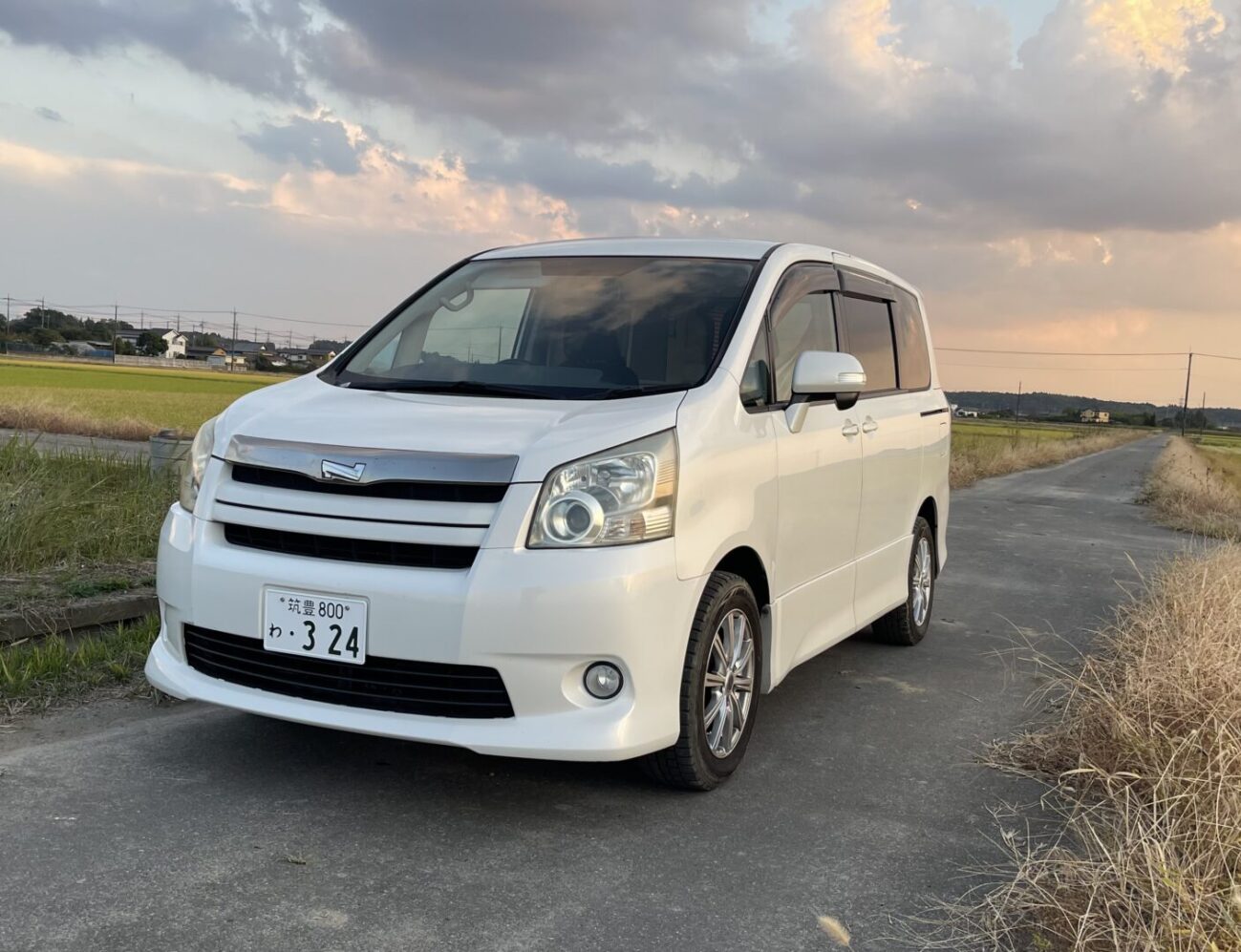 Mid-Size CamperVan - Blue Moon | Noah
Hiace | High-Narrow Campervan | Arashiyama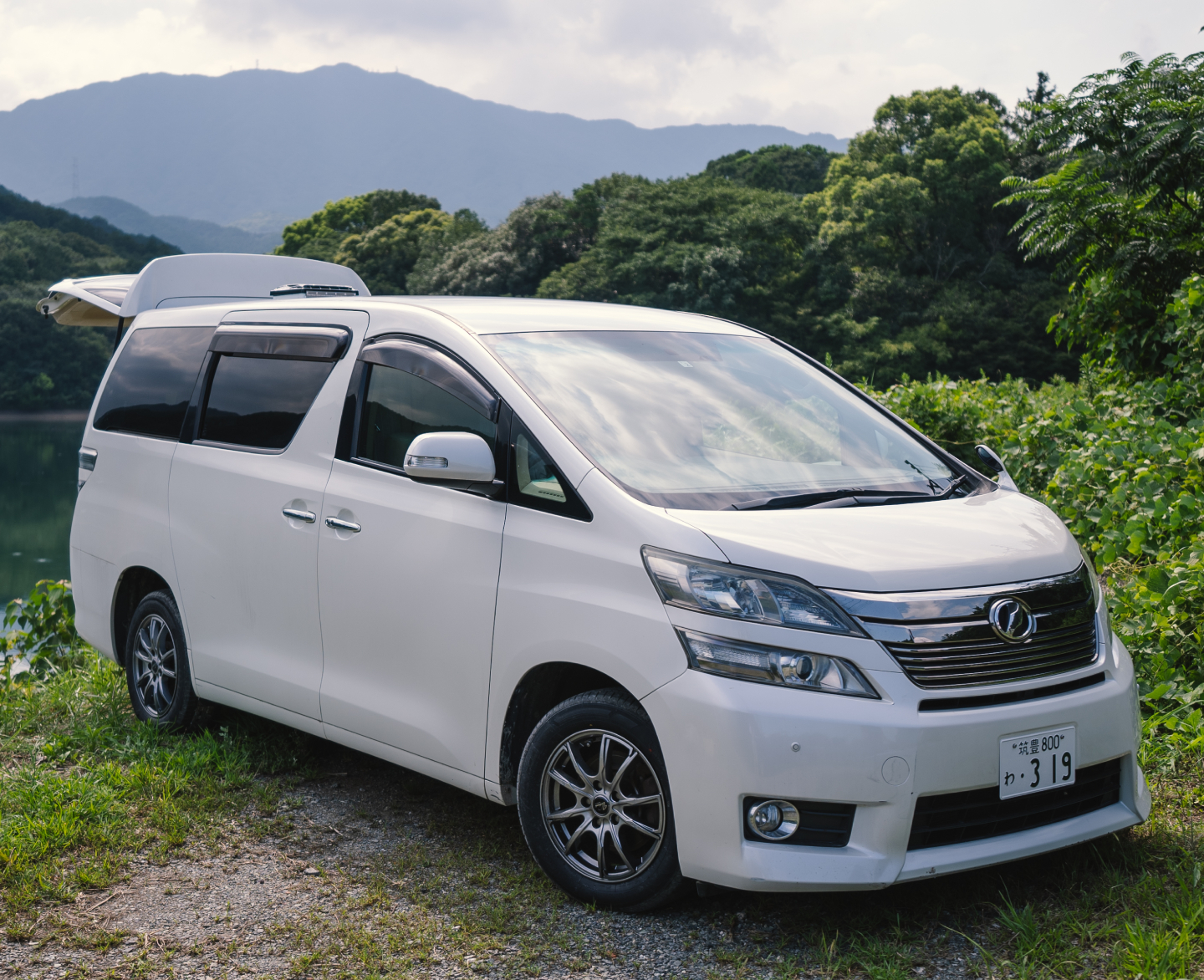 Mid-Size CamperVan - Cafe de Paris | Vellfire
Cafe de Paris | Mid-Size Campervan | Hiace
Mid-Size CamperVan - The Organic
The River Side | Mid-Size Campervan | Serena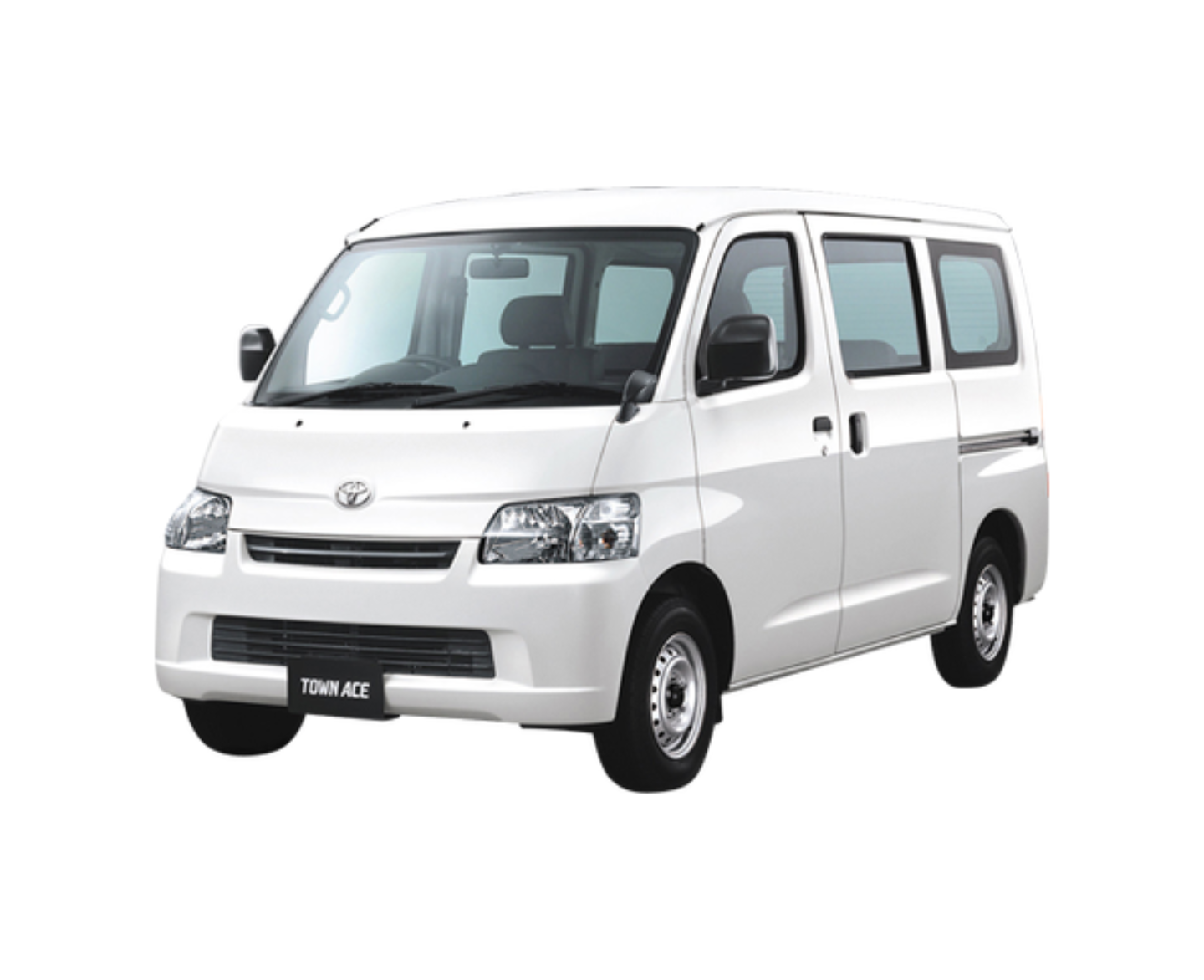 Ocean Breeze | Mid-Size Campervan | Townace
Renting A Campervan Is Easy
Booking, pick-up and explore.
The Best in the Business.
With well-maintained camper vans, best prices and super quick customer service . We have achieved to be the top campervan rental company in Japan!
Read our FAQ sections, we have collected the most asked questions. 
Upgrade Your Camping Adventure with a Mid-Size Campervan
If you're planning a camping trip to Japan and have a taste for adventure combined with comfort, a mid-size campervan might be just what you need. These versatile vehicles can elevate your camping experience, allowing you to explore the picturesque mountainous regions of Japan while enjoying the utmost comfort and convenience.
Campervans: The Ideal Companion for Your Wanderlust
There's a saying that "life is better by the campfire," and it's even better when you have your trusty campervan by your side. Campervans offer a unique and comfortable solution to your wanderlust, providing the perfect blend of mobility, freedom, and homey comfort.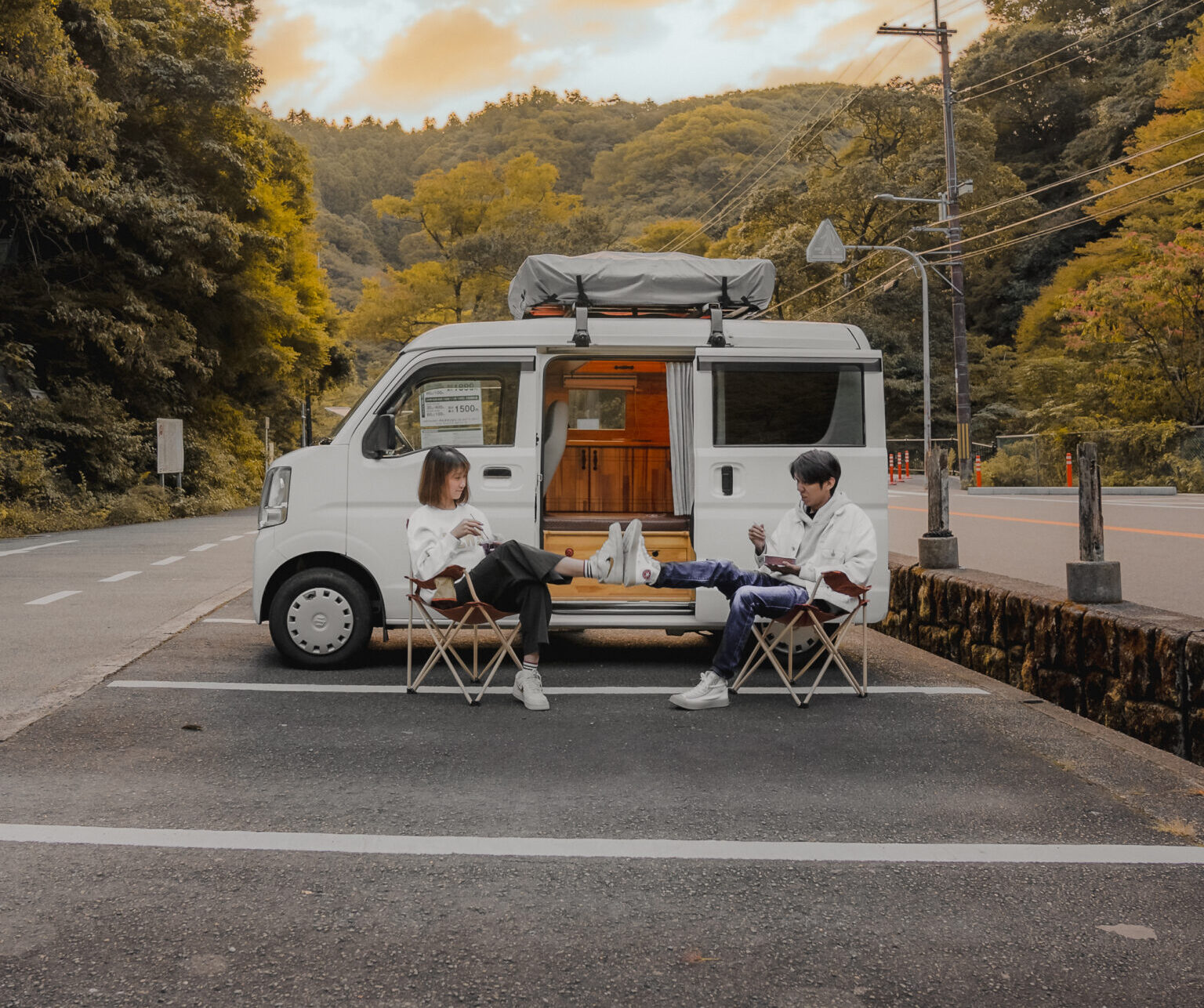 Discover the Beauty of Japan's Mountains
Japan is renowned for its stunning landscapes, and its mountainous regions are a haven for nature lovers and outdoor enthusiasts. Whether you're planning a solo adventure, a romantic getaway, or a family vacation, a mid-size campervan is your gateway to exploring these beautiful mountains with ease.
Why Choose a Mid-Size Campervan for Your Camping Trip?
Comfort on Wheels
Unlike traditional camping, where you might have to rough it out in tents, a mid-size campervan rental offers you a comfortable home on wheels. You can enjoy a good night's sleep, cook your favorite meals, and have all the amenities you need within arm's reach.
Convenience
With a campervan, you have the freedom to choose your camping spot, move at your own pace, and change your plans on a whim. No need to worry about finding accommodation – your campervan is both your transportation and your lodging.
Scenic Views
The large windows of a mid-size campervan provide breathtaking views of the surrounding nature. Wake up to picturesque landscapes and fall asleep under a starry sky. It's like having the beauty of Japan right at your doorstep.
Quality Time
Camping in a campervan fosters quality time with your companions. Gather around a cozy campfire, share stories, and savor meals together, creating lasting memories that will bring you closer.
Plan Your Mid-Size Campervan Adventure Today
With a mid-size campervan rental, you can embark on a camping trip that combines the thrill of outdoor exploration with the comforts of home. You can explore Japan's mountainous regions, experience its natural wonders, and immerse yourself in its unique culture – all while having the freedom to set your own itinerary.
So, why wait? Get in touch with Samurai Campers and get the best mid-size campervan today to explore Japan's picturesque mountains in style and comfort. Whether you're a seasoned camper or new to the world of outdoor adventures, a campervan is your reliable partner for an unforgettable journey. Make the most of your next camping trip and create memories that will last a lifetime.